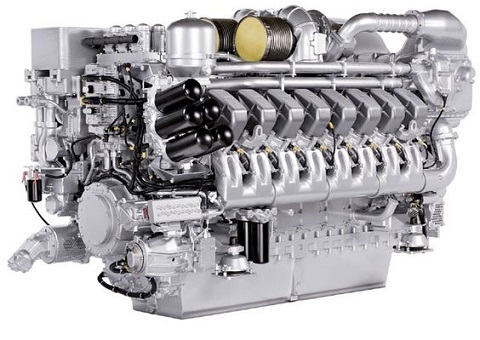 Established in 1963, Madsen Diesel & Turbine quickly became the experts for mission critical components and service on diesel & turbine engines of all types. Over the past 50+ years we have widened our scope of expertise to include many product lines for all of our customers marine, industrial and automotive needs.
Madsen Diesel & Turbine provides engines, components, controls and support solutions for industrial and marine prime movers. We are the eastern Canadian OEM Business Partner for Woodward Governor and Controls.
Located in Newfoundland and Nova Scotia, we offer sales and service for the Woodward product line of hydraulic and electronic turbine and engine governors, controls, electrical power management products and protection devices. Additionally, we carry and support a number of high-quality, price-competitive complementary products including fuel pumps and injectors, Alfa Laval purifiers, FPE thermostatic valves, TDI starters, PMC controls and Testo emissions analyzers. We also have a dedicated automotive team that can supply several product lines by Bosch, Garrett, Aliant Power, Stanadyne, Delphi and others.
Our factory trained technicians have the expertise to support end users and consultants through engineering and design work, field service and commissioning.
The Madsen group services Ontario, Quebec, New Brunswick, Nova Scotia, Prince Edward Island, Newfoundland & Labrador and includes
Madsen Diesel & Turbine – Madsen Controls and Engineering – Madsen Power Systems – Madsen Construction Equipment.
Business Philosophy
At Madsen Diesel & TurbineDiesel & Turbine, our business philosophy is three-tiered.
We believe that sales support, after sales service and customer training, wrapped in superior responsiveness are crucial to our success and yours.
Our inside sales people are experienced in all product lines and have quick access to factory resources; our technicians regularly undergo training in the core product lines and continuously receive product training updates; and,
We understand that you know your process, but not our products and offer a variety of training options for end users and consultants to ensure your operators are making the best use of the equipment.
Above all, we know that your business is critical and we are determined to respond to your needs as promptly as possible; we provide after-hours service and we are on call for your business needs.