Madsen Diesel & Turbine provides service for all of its product lines. Locations across Canada allow us to provide extensive mechanical and electronic technical support for our customers.
No one knows your Woodward equipment better than Madsen Diesel & Turbine. Trust our factory- trained technicians outfitted with the latest in diagnostic tools to support your equipment uptime 24/7. We provide inspections, shop and field repairs on your equipment along with detailed service reports and recommended preventative maintenance routines.
In-house Equipment Service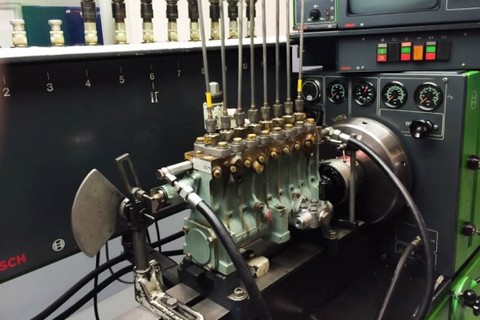 Madsen has the expertise and equipment to repair your electronic and hydraulic governors, fuel system components and TDI starters. During our remanufacturing process we strictly adhere to Woodward's overhaul and test specifications.
When we receive your mechanical governor or fuel pump for overhaul, our factory-trained technicians perform a full examination of the unit – this means that they strip it down, clean it and examine all wearable parts. We then create a quotation for your review which includes replacement of all worn parts and labour to reassemble and test it to factory specifications. We do not proceed past the quotation stage without your official instructions. When a remanufactured product leaves our shop, it is ready to go back into service until the next normal overhaul period.
Everything we service or overhaul from governors, fuel pumps, starters and valves go through the same rigorous process to ensure the highest quality and reliability.
Exchanges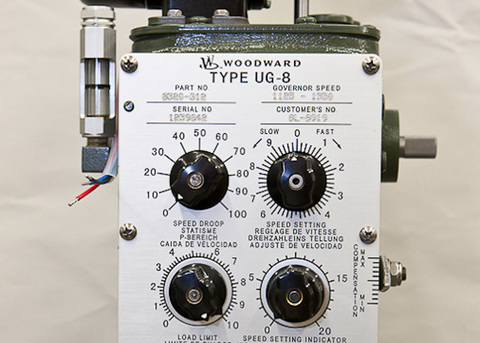 Since we know your operation cannot tolerate downtime due to governor repair or failure, we carry an extensive stock of TG, PG and UG governors for exchange to keep you operational. Madsen Diesel & Turbine offers a large number of remanufactured fuel pumps, injectors and Woodward governors and actuators "off the shelf". With exchange units there's no waiting for your equipment to be remanufactured. For non-standard or low volume equipment, we offer custom exchange programs and core management services. These customer specific exchange programs eliminate downtime from maintenance and ensure that replacement units are always in stock.
Remanufacturing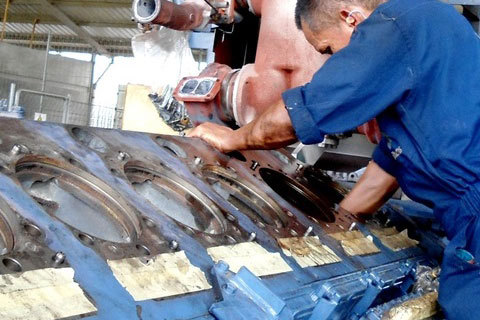 Madsen Diesel & Turbine is a leader in remanufacturing specialized diesel engine components such as fuel pumps, injectors, governors, starters and turbochargers. Maximize your investment in equipment with quality Remanufactured parts.
Our remanufacturing services are carried out by factory trained technicians using genuine OEM parts, and certified calibration and test equipment. We examine, restore and test components to restore original performance specifications with a warranty that meets or exceeds standard new equipment warranties. All remanufactured parts come as ready-to-install components so technicians can spend less time completing your service work and you can get back to the job faster.
The Madsen Diesel & Turbine remanufactured parts lineup includes Governors, Fuel Pumps, Injectors, Turbo's, Purifiers, Air starters, fuel injection components.
Common Rail Injector Testing
Madsen Diesel and Turbine is the largest Bosch authorized fuel injection service center in Atlantic Canada. Common rail injectors are becoming increasingly common in modern diesel engines. This style of injector can be found in most popular engines such as Duramax, Cummins, and Powerstroke; as well as a variety of other engines such as Deutz, Volvo, BMW, and Mercedes.
We are equipped with the state-of-the-art Bosch EPS205 common rail injector test bench. This desktop test bench can test all Bosch common rail injectors, as well as Denso, Delphi and Siemens injectors.
All injectors are tested to rigorous manufacturer specifications and can include the following steps:
Leak Test
Idle Quantity (LL)
Full Load (VL)
Pre-Injection (VE)
Emissions Point (EM)
Actuator Resistance
From these tests we identify exactly which injectors require replacement, allowing you to make informed decisions and save hundreds of dollars. Madsen stocks many genuine new and exchange fuel injectors, minimizing downtime and getting you back on the road.
Field Support
At Madsen Diesel & Turbine, we understand that your equipment can't always come to us, so we are prepared to come to you. Our field service representatives are on call 24/7 and available to get you up and running fast. We provide removal and reinstallation services, troubleshooting and on site equipment calibration. In addition we provide turn-key engineered systems on retrofits or new installations and handles system design, installation, comissioning and maintenance.
Distribution & Logistics
At Madsen Diesel & Turbine, maintainins large inventories of new and remanufactured products enabling us to reduce customer downtime and ensure effective distribution. In fact Madsen Diesel & Turbine has the largest inventory in Canada of Woodward products and spares for marine applications. Our shipping department has the knowledge and experience to get your equipment where you need it when you need it. Our friendly, knowledgeable staff can assist you by providing product recommendations, cross-references and troubleshooting advice.
Project Work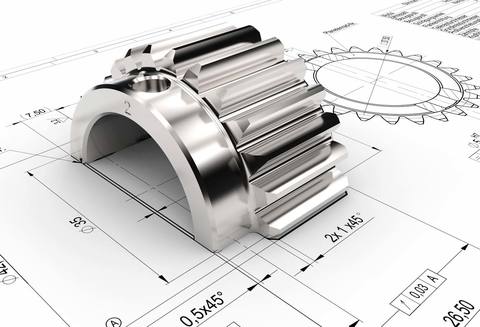 Madsen Diesel & Turbine is fully prepared to assist you with Engines, Turbines, Governors or the controls aspect of a larger job. Our team can be engaged at design and implementation stages to ensure you fully benefit from a Woodward solution.
Engineering
Madsen's engineering resources are available for application development, intigration or analysis of your systems. Our experts specalize in the following:
System Design, Development, Manufacturing, Installation and Commissioning
GAP™ Software Code Architecture and Development
Modeling and Simulation Services
Matlab/Simulink Interfaces
Feasibility and Trade studies
Fuel System Design, Manufacture and Analysis
Control Panel Design, Procurement, Assembly, Testing and Installation
Mil spec, Shock, Vibe, EMC
Human Machine Interface (HMI)
Legacy System Migration – new installations and upgrades of existing systems
Data Collection and Analysis
Project/Program Management
Commissioning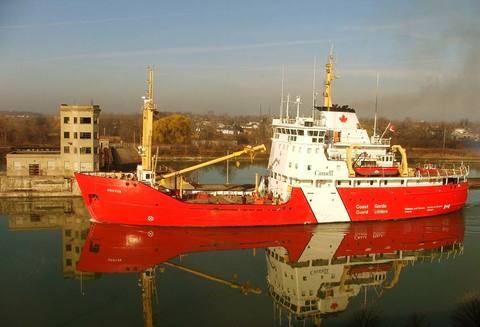 Madsen Diesel & Turbine offers complete system design, installation and commissioning for new systems and retro-fits for prime mover controls. Beginning with a pre-engineering survey, we can determine your requirements, specify the right equipment, install and have out fully insured field service representatives commission the system.
Seminars & Custom Training
Madsen Diesel & Turbine provides product familiarization seminars and specific equipment operation and maintenance training. Please contact us for training inquiries.